Multi-Function Assemblies
To minimize the use of raw materials.
Concrete masonry and PICP are systems with multiple functions
CGreen
CHPS
GGlobes
3.5.6.2.1: 1 pt.
BDCv3
NDv3
BDCv4
NDv4
Applicable
Products /
Systems

Concrete unit masonry
Permeable interlocking concrete pavements
Concrete masonry walls inherently perform many functions without any added materials or trades:
Structural element
Finished surface
Design material
Fire rated up to 4 hours, solid-grouted 8-in and wider
Noise control
Energy performance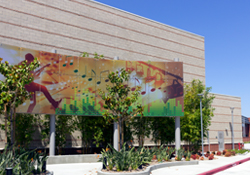 Permeable interlocking pavements also provide multiple functions:
Durable surface for vehicles or pedestrians
Finished surface
Design material
Runoff control and filtering
Temporary storage for rainwater to allow for infiltration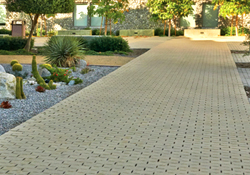 See Efficiently Green for Creatively Modular and Material Efficiency articles.