SPEC MIX® TS (Nonmodified) thin set mortar is an economical thin set mortar with good bond strength for most tile projects and is recommended for floor installations. Suitable for ceramic tile, Saltillo and other similar clay pavers.
Available in gray and white.
Advantages:
Factory preblended for highest quality.
Good bond strength.
Interior applications over concrete floors.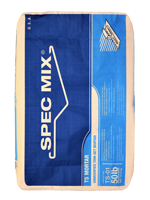 Additional Resources