Efflorescence and Concrete Masonry Walls
Efflorescence is "a deposit of soluble salts and bases, usually white in color, that sometimes appear on the surfaces of masonry or concrete construction."1 The presence of such soluble compounds is common and naturally occurring in all cementitious products and earthen materials, and no manufacturing process or control can eliminate them. Only water and a driving force (evaporation or hydrostatic pressure) are needed to dissolve the compounds and move them to the surface.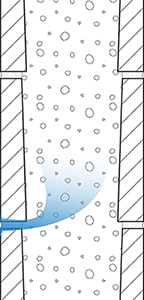 Typically, efflorescence is noticeable during or soon after construction. During damp weather periods of rain or heavy fog, ample amounts of water will be absorbed into unprotected walls and efflorescence should be expected. Even during dry periods, the water in masonry grout alone may be sufficient to dissolve and move compounds to the surface.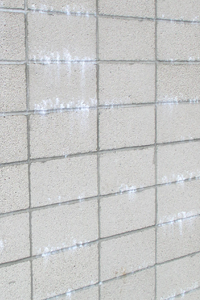 ---